While there is an understandable focus on web accessibility legislation, there is more to digital inclusion than the minimum requirements set out in government regulations.
It's about creating an inclusive culture throughout your organisation, to ensure accessible user experiences across all channels and communications.
From pdfs and graphics, to videos and social media, it's important that we open up every piece of digital content, so that it's available and accessible to everyone. With these free resources, increase your knowledge, gain practical advice, and take back what you've learned to the teams in your organisation.
Register to receive the resources
A webinar session with the experts
Hear from communications and accessibility experts, Clare, Daniel, and Donna, to explore how to create accessible content in line with best practice. You'll gain:
An overview of web accessibility legislation and forthcoming deadlines
Advice for creating accessible graphics, videos and social media content
Insight into creating content which contributes to the inclusivity and accessibility of a website.
Receive a quick overview of our web accessibility software, ReachDeck.
WCAG content & design checklists
Take back what you learn to your organisation with our WCAG checklists, created for your marketing, communication and and design teams. Created by Texthelp, AbilityNet and Content Design London, these checklists will help you and your colleagues make sure that all your digital assets are created in line with best practice - more specifically, that they're created in line with the internationally recognised standards of the Web Content Accessibility Guidelines (WCAG).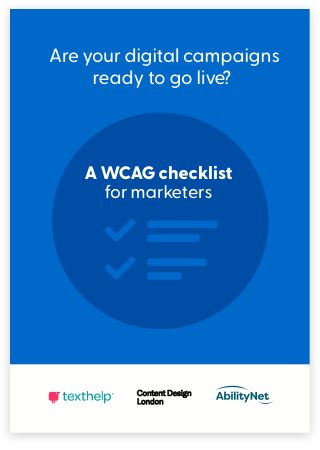 These resources particularly benefit...
Marketing / communications / PR professionals, website managers, digital leaders, corporate social responsibility leads and IT specialists.
It's also beneficial for anyone looking to optimise their online presence, improve brand reputation, and boost bottom line by building more inclusive marketing and digital experiences.


Meet our webinar speakers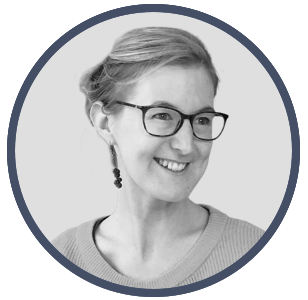 Clare Reucroft, Content Designer at Content Design London
With a background in linguistics and experience in design practices, Clare has a keen interest for all things content, usability, accessibility and language. Throughout her career, Clare has worked across a range of sectors including central government, domestic abuse services and pharmaceuticals. She cares deeply about accessibility and inclusive design, and how the words we use impact experience.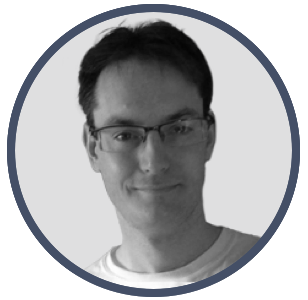 Daniel McLaughlan, Accessibility Consultant at AbilityNet
A well known accessibility expert, Daniel supports a range of private and public sector clients to put people first in their products and services by providing detailed audits of apps and websites, design reviews, user testing sessions and delivering bespoke training. He is a Certified Professional in Web Accessibility with the International Association of Accessibility Professionals (IAAP).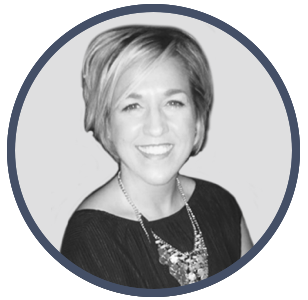 Donna Thomson, Marketing Manager, Texthelp
With two decades of marketing experience, Donna is passionate about digital inclusion and enabling inclusive online user experiences for everyone. Her vision is a digital world without barriers, where everyone can participate fully and independently, regardless of difference, disability or language.