Together, we're on a mission to help organisations empower neurodiverse employees and make the workplace more inclusive for everyone!
We're sure you'll agree that every person in this world deserves the opportunity to thrive. But sometimes, the workplace environment can create barriers for neurodiverse individuals. We've created a short video series to help you remove these barriers, and create a place where every employee has what they need to succeed with confidence.
Register to receive the video series & guides
What will you gain?
In this video series, we'll help you to gain a better understanding of neurodiversity. We'll uncover four neurodiverse conditions, and explore common workplace challenges. And, you'll gain expert advice on how to help neurodiverse employees overcome these.
More specifically, you'll gain...
An understanding of dyslexia, dyspraxia, autism & ADHD
Insight into the common challenges employees with these conditions may face
Expert advice on how you can thoughtfully adjust, and remove barriers to success
First-hand knowledge from from Taljinder, a Corporate Communications and Engagement Analyst with dyslexia and dyspraxia, on effective solutions that have helped her to feel understood at work
Who will this video series will benefit?
This series will particularly benefit D&I Leads, HR Professionals, Directors and Senior Managers, and Line Managers.
It's also beneficial for anyone looking to increase their knowledge around neurodiversity. Listen and learn how you can support your neurodiverse colleagues at work.
Discover more about us

Texthelp is a leading provider of assistive software to both education and corporate markets worldwide. We believe that everyone shares a fundamental need to be understood by others, and that language is our passport to success. We create smart, easy-to-use support technologies that empower everyone to read and write with confidence and independence.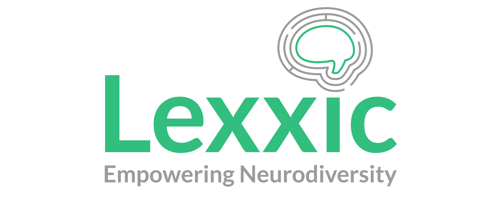 Lexxic are leaders in empowering neurodiversity in the workplace. A specialist psychological consultancy, they believe all minds belong, so it is their mission to inspire a working world that supports and values the talents of neurodiverse minds, empowering individuals to be their best selves at work.