Access our pre-recorded webinar - it's free.
Universal Design for Learning (UDL) can have a transformational effect within your college or university. This pre-recorded webinar features Curriculum and Design Specialist at CAST, Allison Posey, who will deliver examples and analogies of the UDL framework in practice. Discover how you can make an impact at your institution, whether that be a 'big bang' approach to UDL or a 'slow burn' roll-out, delivered by the Director of Teaching & Learning at De Montfort University, Dr Abigail Moriarty.

Learning outcomes:
Discover how to promote learner diversity whilst addressing individual needs.
Delve deeper into examples and analogies of UDL in a higher education setting.
Understand how to overcome challenges and obstacles in a UDL rollout in your institution.
Hear the questions asked from your peers on the UDL framework.
About the panel: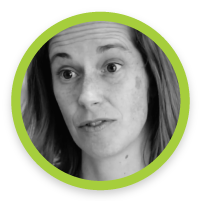 Allison Posey
Allison is a Curriculum and Design Specialist from CAST. CAST is a non-profit education research and development organisation that works to expand learning opportunities for all through Universal Design for Learning. Allison works with educators to integrate and apply current understandings from brain research about learning into instructional practices, so that all learners are able to access, integrate and become expert learners. Prior to CAST, Allison received a degree in Mind, Brain, and Education from Harvard Graduate School of Education.
Dr Abigail Moriarty
Abigail is the University Director of Teaching and Learning at De Montfort University Leicester, a TEF Gold Institution with a passion and success in teaching and learning. Abigail is also a contributing author to the book 'Transforming Higher Education Through Universal Design for Learning: An International Perspective' and talks widely across the UK HE sector about UDL. In addition, Abigail is a registered nurse and practising clinician in Gynaecology. She continues to be passionate about both the NHS and Higher Education.