your free guide to understanding the POUR principles
In a world where we are expected to do more online than ever before, it's important that our websites are accessible. With around 10% of the world's population living with a disability, potential barriers to online content exist for a staggering 650 million people - and that's before we start taking into account other factors affecting accessibility, such as people who lack the digital skills required to use the internet effectively.

---
In this guide
In your free guide 'Web accessibility legislation: are you covered?', we look at actions that you could take to kick start your efforts to becoming more digitally inclusive in line with international standards designed around the POUR principles - Perceivable, Operable, Understandable and Robust.

The POUR principles have been used by the Web Accessibility Initiative (WAI) to set the international standards for web accessibility, as set out in WCAG (Web Content Accessibility Guidelines). So, with this guide you'll discover some website improvements that you could make, to help you achieve accessibility for a wide range of visitors, whilst helping you on your way to conforming with WCAG standards.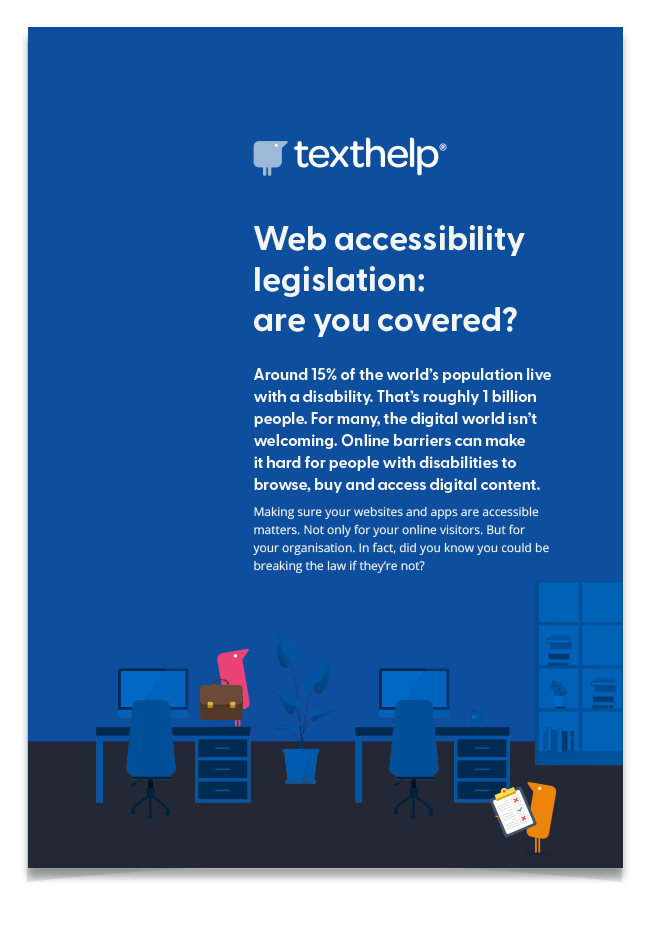 Get the guide (it's free)