Around 10% of the world's population is living with a disability. That means potential barriers to online content exist for 650 million people! And that's not considering other factors. Including people who lack the digital skills required to use the internet. Meeting web accessibility compliance standards means making your website accessible to every type of user.
---
your free guides to understanding web accessibility legislation requirements
To help organisations achieve website accessibility, a set of guidelines exist. The guidelines are known as the Web Content Accessibility Guidelines, or WCAG. They are built on the POUR principles - meaning your website must be Perceivable, Operable, Understandable and Robust, for it to be considered truly accessible.
We've created a couple of guides to help you understand the POUR principles, and acheive WCAG compliance.
Guide: Understanding the POUR principles
In this guide, we outline what the POUR principles mean. And look at simple actions that you can take now, to make your website more perceivable, operable, understandable and robust.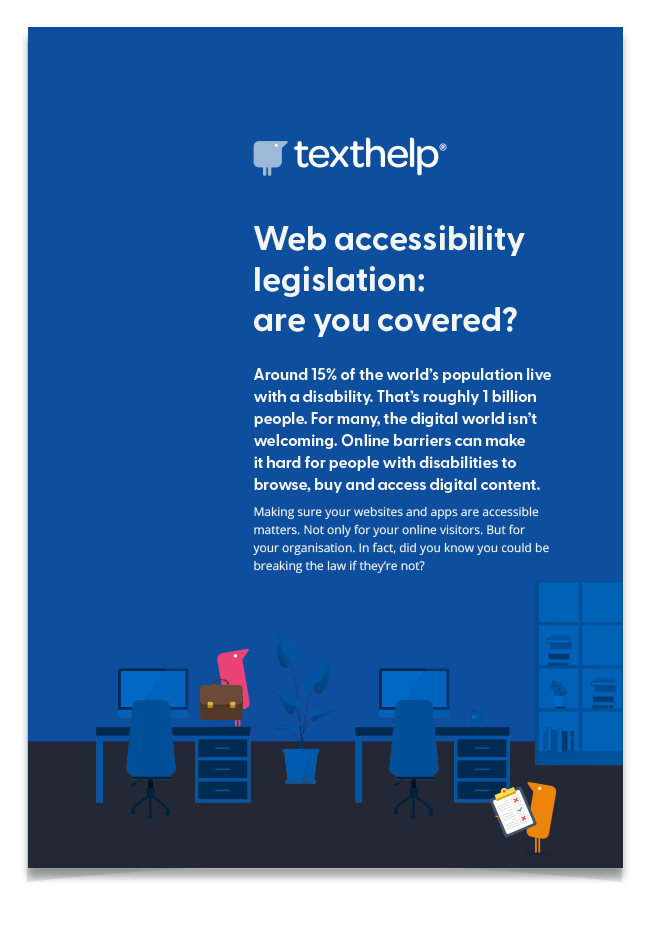 Checklist: WCAG compliance for Marketers & Designers
To help you ensure that all your digital assets are created in line with best practice - more specifically, that they're created in line with the WCAG standards - we've created two WCAG checklists in partnership with AbilityNet and Content Design London. Share them with your marketing, communication and design teams. And encourage inclusive thinking across your organisation.