About Neurodiversity in the Workplace
Neurodiversity is not just about 'doing the right thing' anymore.
GCHQ, Enterprise Rent-a-Car, Direct Line Group and JPMorgan Chase are actively getting it 'right' and supporting neurodiverse employees throughout their employment - benefiting both the employee AND the organisation.
Neurodiverse employees can increase productivity levels by nearly as much as 50% (Siemens) - resulting in increased profits and customer satisfaction.
With many well known entrepreneurs voicing strong support for neurodiversity (Richard Branson, Lord Alan Sugar, Ingvar Kamprad to name a few), and programmes such as Employable Me creating national awareness, it is no surprise that the term is such a hot topic at the moment.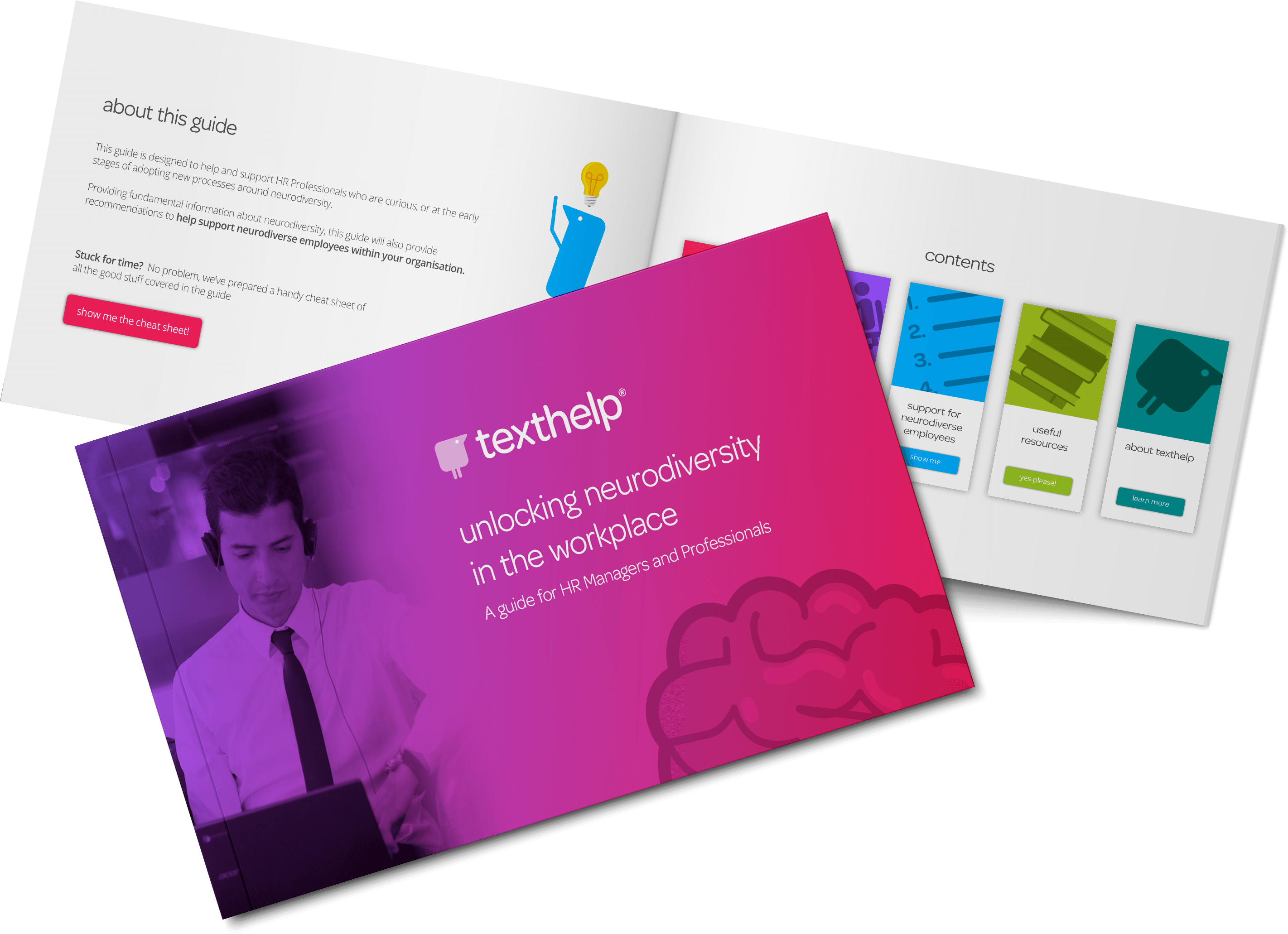 How the guide helps
Are you an HR professional interested in neurodiversity? Or implementing a diversity and inclusion strategy within your workplace? This guide is for you.

The power of neurodiversity is in its strengths and the benefits they can bring to an organisation.

We believe that everyone deserves the opportunity to reach their full potential. This is why we've put this compact guide together.

We will walk you through our recommendations in adopting a neurodivergent approach and making sure everyone can thrive in the workplace.


Get the guide
(it's free)