The great thing about Read&Write is that it offers a wealth of support for students to improve their confidence and engagement in learning, both in class and at home.
So, how can you make sure that everyone in your school community knows that it's available and the ways that it can benefit students?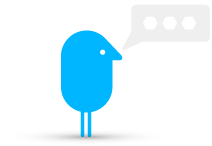 Did you know?
A year long study identified that 66% of Read&Write users saw an improvement in reading age*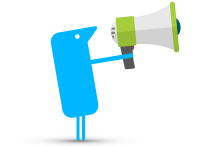 And...
The measurable quality of writing improved more amongst Read&Write users than non Read&Write users*
*White Loop Ltd
I want to help spread the word about Read&Write to…
---
We've created the resources below to help you increase awareness and drive adoption of Read&Write amongst students at your school.
---
Getting set up with Read&Write
Before your students start exploring Read&Write they need to get set up! Our student hub has all the details your students and their parents need to install Read&Write on their device, both in school and at home.


---
Place these posters around your school to let students know that Read&Write is available, and what features could help them with reading, writing and revision.

Explore the toolbar

Help your students get to know all the features within the Read&Write toolbar in depth by sharing the link to our toolbar tours below.

In addition, by spending a lesson or two in our virtual student room, your students will be able to get to grips with Read&Write in no time. Including practical ways to improve their reading, writing and revision
Getting colleagues on board
Read&Write is designed to support both teaching and learning, by helping teachers provide a more personalised approach to learning that meets the needs of a diverse range of students.
So, to ensure you're getting the most from your subscription, we've pulled together some resources to inspire you and your colleagues to incorporate Read&Write into your teaching.
---
An introduction to Read&Write
Use these handy introductory resources to let principals and teachers know all about Read&Write.
---
Getting to know Read&Write
Our team have put together a series of email templates which you can share with teachers at your school to help them quickly & easily get to know Read&Write. All you need to do is hit send.

Webinars & training
Our customer care team have put together an in-depth series of webinars to support you on your Read&Write journey. They're suited for both users brand new to the product, or those simply looking for a refresh.
In addition, you can visit our training portal for courses, certifications and resources. It'll empower you and your colleagues to maximise the use of your school's Read&Write subscription.
Videos, lesson plans & more
Our YouTube channel, blog and classroom resources are packed full of everything you need to successfully integrate Read&Write into your classroom.
Why not also share them with your colleagues to help inspire them with new ways to use Read&Write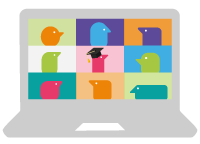 Check out our helpful
feature videos below:

Blogs, lesson plans & customer success stories to inspire you:
---
Beneficial to all, necessary for some
The most important thing to understand about Read&Write is that every student can benefit from the features, to deepen learning and provide support when needed.
Check out these resources to understand how Read&Write helps every student across the curriculum, but is also particularly useful for students with additional learning needs.
---
Reaching every learner
Read&Write is designed with Universal Design for Learning (UDL) in mind. To find out more about the UDL framework and how features within Read&Write align with the guidelines, check out this handy toolmatcher which breaks down the why, what and how of learning.
A parent's guide to Read&Write



Use these resources to let parents and guardians know that Read&Write is now available to support their child's learning at home.
---
Host a parent's evening

Our team have put together everything you need to host a parent's information evening on Read&Write. Including a poster to display in school and a flyer to download and share directly with parents.
Use these social media graphics to liven up your social communication with parents, to capture their attention.

Do you have any questions?
Our team are on hand to help you every step of the way with getting to grips with Read&Write,
simply get in touch
.